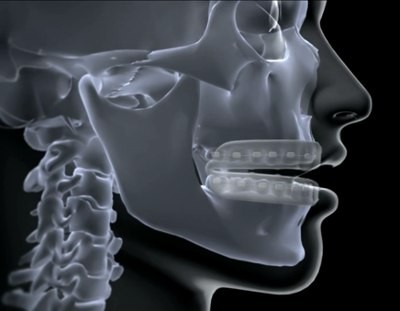 Herbst Braces Mouth Guard
It is difficult to find Herbst braces mouth guards. Therefore, the Denta-Gard is the most adaptable Herbst mouth guard available.
Herbst Braces Mouth Guard
When the decision is made to use the Denta-Gard for Herbst Mouth Guard a dental professional will need to make the adjustments for it to fit Herbst braces properly. Dental professionals may watch our video (located under the Doctor tab) on how to modify the Denta-Gard to fit nicely as a Herbst Mouth Guard.
The Denta-Gard was designed by an Orthodontist to fit comfortably over dental braces. It can be worn either with or without braces. The Denta-Gard mouth guard does not require boiling or molding. It is made from soft yet strong pliable materials approved by the FDA. The Denta-Gard is made in the USA.
Furthermore, we invite you to browse our website to learn about using the Denta-Gard® Mouthguard as your Herbst braces mouth guard.